Catch Donnabella Mortel (How to Get Away with Murder, Ray Donovan) starring in the new Horror Film, Ulterior Motives: Reality TV Massacre, alongside Vincent M. Ward, Jaclyn Betham (The Haves and Have Nots), and Chris Hayes (Divergent) in the horror Drama.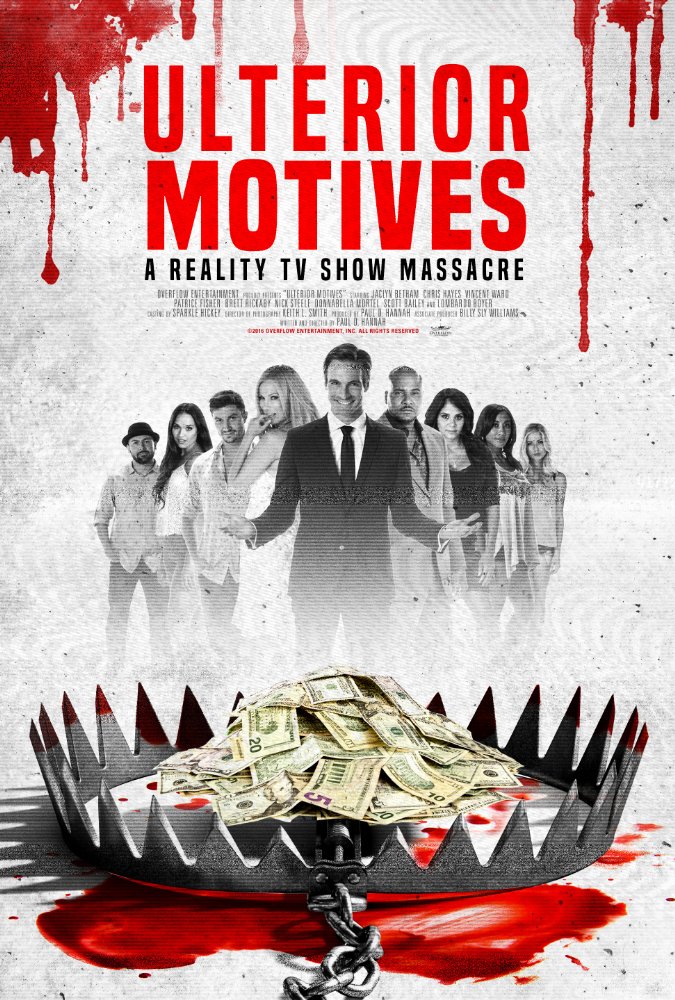 Directed, Written, and Produced by: Paul D. Hannah
Also available on on Google Play, and XBOX, and coming soon to Netflix and Redbox!
Synopsis:
The hit reality TV show, "Ulterior Motives", is streaming their reunion show live to TV and the internet. All eight original contestants are trapped in a secret location for 24 hours as they try to take another stab at being the star of the show. They use every cutthroat method possible to standout from the others, literally. The network executives didn't plan on streaming their live murders, or did they? No cellphones, no one around for miles and no way out.
         Actors
Please follow and like us: